If you are accused of a crime or the police are investigating you, don't go at it  alone! Call (414) 287-0088 now.  With weapons charges, every second counts.
If you have been arrested for or accused of a weapons charge in southeastern Wisconsin, contact Odalo J. Ohiku, Attorney at Law, right away!  I have years of experience of successful criminal defense.  My law firm has been aggressively defending the rights of clients accused of various crimes, including weapons-related offenses.  If you are facing gun charges, you need skilled legal counsel and representation I can provide.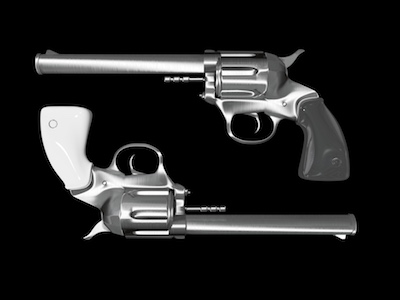 There are many State and Federal gun laws.  A person accused of violating these laws faces anywhere from having to pay a fine to many years in prison, if convicted.  Below are just a few of Wisconsin's weapons-related offenses:
Carrying Concealed Weapon
Unlawful Sales of Firearms
Possession of Assault Weapons
Possession of Firearm by Felon
Unlawful Discharge of Firearm
If you are accused of a gun crime, you have probably done enough already.  Let me take it from here.