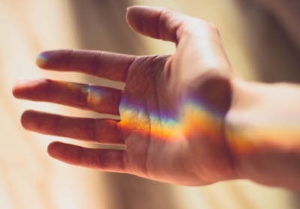 What is Alternative Dispute Resolution?
Alternative Dispute Resolution is a process for settling disputes without litigation, such as mediation and arbitration. Alternative Dispute Resolution is usually cheaper and faster than a traditional lawsuit, and is becoming commonplace with disputes involving divorce, personal injury, and employment.
What is mediation?
Mediation is a process for resolving a dispute outside of the court system. It is a totally voluntary and non-binding process in which a mediator, a neutral person who does not take anyone's side, facilitates negotiation between parties helping them settle their dispute. Mediation may occur before a lawsuit or arbitration is filed, while a lawsuit or arbitration is pending, or even after judgment.
The parties collectively choose their mediator as well as agree on rules to conduct the mediation.
Before the mediation begins, the mediator explains the rules of confidentiality and the parties sign a confidentiality agreement. Generally, nothing said during the mediation process can be used against either party in future proceedings.
Why mediate?
Mediation can save the parties time and money by settling disputes quickly as compared to a traditional lawsuit. Additionally, the parties have greater control over the outcome of their dispute as opposed to a lawsuit. Likewise, mediation provides more flexibility with respect to scheduling and location of the mediation as opposed to a lawsuit.
Mediation can also preserve the integrity of professional and personal relationships by giving the parties flexibility to reach creative and unique agreements, while at the same time providing structure to work through complex issues.
What is arbitration?
Arbitration is a dispute resolution process that is usually final and binding on the parties. Arbitration frequently involves disputes over contractual language or obligations. Often times, arbitration is mandatory. However, parties may also collectively agree to arbitrate after a dispute has arisen.
Arbitration can be conducted with either one or three arbitrators. The specific powers of the arbitrator are defined by the arbitration agreement and selected arbitration rules governing the specific dispute.
Except as limited by the parties' agreement or governing arbitration rules, the arbitrator has the power and express authority to oversee all aspects of the dispute. This includes discovery, motion practice, the evidentiary hearing, and rendering a decision. With limited exceptions, the arbitrator's decision is final, binding, and may not be appealed.
Why arbitrate?
Arbitration is private and the parties can choose to keep the proceedings and terms of the final decision confidential. Arbitration usually is faster and cheaper than a traditional lawsuit, and allows the parties to select their arbitrator. Finally, arbitration provides finality since the arbitrator's decision can only be challenged or appealed in very limited circumstances.
Why choose Odalo J. Ohiku as your Dispute Resolution professional?
Recognized as a leading lawyer, Mr. Ohiku is a Marquette University Law School graduate, business owner, mediator, and arbitrator with more than 14 years of experience. He advises and counsels clients in the areas of Criminal Defense, Divorce, Family Law, School Law, and Civil Rights. Understanding the considerable stress parties suffer throughout the adversarial process, Mr. Ohiku approaches mediation and arbitration laser-focused on the issues and needs of the parties, providing thoughtfulness, respect, and support as they work through complex disputes. Parties can be assured they will receive a fair, skilled, and fully prepared dispute resolution professional committed to helping them find their resolution.
Mr. Ohiku proudly serves as a Family Court Mediator for Milwaukee County Circuit Court. He is also a FINRA arbitrator.
His dispute resolution professional memberships include: the American Bar Association-Dispute Resolution Section, Association for Conflict Resolution, Association of Family and Conciliation Courts, and the Wisconsin Association of Mediators.