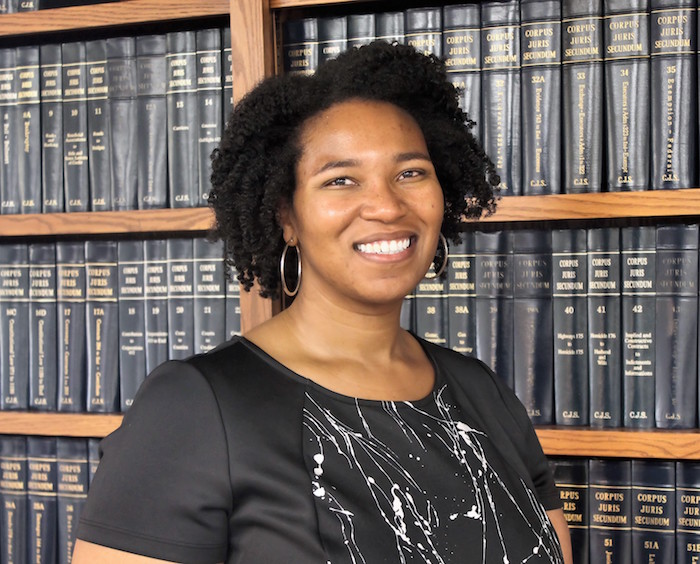 COURT ADMISSION
U.S. District Court for the District of Wisconsin
U.S. District Court for the Eastern District of Wisconsin
EDUCATION
Marquette University Law School (J.D., 2017)
University of Illinois at Urbana-Champaign
(B. A., Science, 2oo7)
Candace W. Hays joined the Law Office of Odalo J. Ohiku in the summer of 2017. Making a difference is why Ms. Hays went to law school. As families are the cornerstone of society, helping her clients deal with their family law issues in the best way possible was the perfect opportunity for Ms. Hays to make that difference. As a child of divorced parents, Ms. Hays is compassionate and understands that clients are going through one of the most difficult times in their lives.
After receiving her bachelor's degree in print journalism from the University of Illinois at Urbana-Champaign in 2007, Ms. Hays worked for six years at Chicago Review Press, Inc, a book publishing and distribution company, where she reviewed over 600 publisher statements on a monthly basis and responded to all client publishers' inquiries regarding their account.
Following her six years at Chicago Review Press, Ms. Hays attended Marquette University Law School, where she earned her J.D. in May of 2017.  While pursuing her law degree, she was the Editor-in-Chief of the Marquette Intellectual Property Law Review. She also served as an ASP (academic success program) leader for first-year legal writing courses, where she met individually with first-year law students to provide feedback and guidance on their legal writing assignments.  During law school, Ms. Hays worked for a semester as a judicial intern at the Wisconsin Supreme Court for the Honorable Rebecca G. Bradley. She also worked as a summer legal intern at CNH Industrial as a member of the NAFTA (North America Free Trade Agreement) legal department.
Ms. Hays was admitted to the Wisconsin state bar in May of 2017 and admitted to the Eastern District Court of Wisconsin in November of 2017.
Publications:
"What's Your Story? Every Famous Mark Has One: Persuasion in Trademark Opposition Briefs," Marquette Intellectual Property Law Review (forthcoming).